About
What is Rotaract?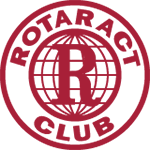 Rotaract is a service club for young men and women ages 18 to 30 who are dedicated to community and international service. Its membership totals over 184,000 in more than 8,000 clubs worldwide. Rotaract clubs are self-governing and self-supporting and can be either university-based or community-based. Individual Rotary clubs sponsor Rotaract clubs and offer guidance and support, making the Rotaract clubs true "partners in service" and key members of the family of Rotary.
District 7980, Southern Connecticut Clubs: 10
Rotaract (ages 18-30)
9,388 clubs
215,924 Rotaractors
Handbook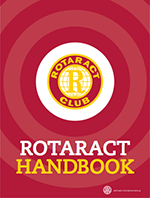 CLICK HERE to view the Rotaract handbook.
Rotary International
CLICK HERE for Rotary International Site for Rotaract
Clubs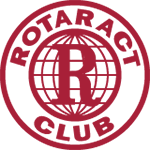 Community-Based Clubs:
– Vista Rotaract Club
— Chartered: March 2021
— Sponsor Rotary Club of Madison
— President:
— Advisor:
– Rotaract Club of Stamford
— Chartered:
— Sponsor Rotary Club of Stamford
— President:
— Advisor:

University Based Clubs:
– Rotaract Club of Fairfield University, Fairfield
— Chartered: May 1, 2008
— Sponsor: Rotary Club of Fairfield
— President:
— Advisor: Christopher Johnson

– Rotaract Club of Norwalk Community College



— Chartered: March 22, 2011
— Sponsors: Rotary Clubs of Norwalk and Westport Sunrise
— President:
— Advisors:

– University of New Haven
— Charter
— Sponsor Rotary Club:
— President:
— Advisor:

– Rotaract Club of Quinnipiac University, Hamden
— Chartered: March 22, 2005
— Sponsor: Rotary Club of Hamden
— President: Hailey Cruz
— Advisor: Dr. Mohammad Elahee
– Rotaract Club of Sacred Heart University, Fairfield
— Chartered: March 22, 2010
— Sponsor: Rotary Club of Seymour-Oxford
— President: Dylan Molster
— Advisor: Dr. Kwamie Dunbar
– Rotaract Club of Western Connecticut State University, Danbury
— Chartered: May 4, 2007
— Sponsor: Rotary Club of Danbury Sunrise
— President:
— Advisors: Karen Tracy and Disha Damania
– Rotaract Club of Yale University, New Haven
— Chartered: May 21, 2003
— Sponsor: Rotary Club of New Haven
— President:
— Advisors: Dr. Iona Black and Colin Gershon